Creating the impossible
to transport the damn difficult
Southern Cross Trailers located in Adelaide, South Australia, commenced business on 3rd May 1976. We are specialised Semi Trailer Manufacturers, providing to the Australian road transport industry a range of products including:-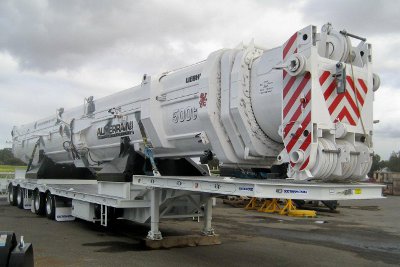 Flat Top Semi Trailers
Flat Top Extendable Trailers
Flat Top Double Extendable
Trailer Front & Rear
Flat Top Lead Trailers
Drop Deck Trailers
Drop Deck Extendable Trailers
Deck Widening Trailers
Skeletals
Tipping Skeletals
Lo Loaders
Softsider Curtain Trailers
Lead & Rear "A" and "B"
Tippers
Side Tippers
Dolly
All trailers are supplied engineered to the stringent ADR design standards and can be supplied with air or mechanical suspensions, twist locks, side gates, axle lifts, tool & bearer boxes, EBS or ABS brake systems, and set up for B Double configuration, etc.
Our engineers will discuss customer special needs and include your requirements if possible.
The continued success of Southern Cross Trailers is a result of the ability and dedicated staff. Many are long-term employees who often contribute that extra yard to Design, Produce, Deliver and Support our customers quality trailing products at competitive pricing.